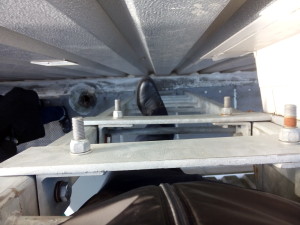 If you're an arts organisation looking to use digital media more intelligently, this post is for you. Read on for details of how NativeHQ can help you, through our Social Media Insights: Arts programme.
Social media have the potential to change the possibilities for arts organisations to connect meaningfully with audiences, communities, staff and other key people – if done properly. It's getting it right in a specific arts context that is the challenge. And it's much more than just improving your promotional activities or selling tickets.
All arts organisations are facing challenges:
How can we achieve more with less public funding?
How can we involve our audiences better in the creation, as well as the production of new work?
How can we build a better understanding of our company that can help us recruit more volunteers or help raise funds to secure our future?
How can we test a new business model in the quickest and cheapest way?
Social Media Insights: Arts is specifically designed to help arts organisations develop social media understanding and skills that are most relevant to them.
NativeHQ can help your company develop more efficient working practices, embrace emerging art forms; reach new audiences and participants; and sustain the company through new business models or generate more income from new sources such as crowdfunding.
"Social Media Insights came at just the right time for Hijinx. We were in a period of change as a company, so it was the right time to stop and reflect on who are we, what we do, and how digital and social media could help us do that at a foundational level. NativeHQ have helped us to take a holistic approach to digital and social media as a company: to see digital's potential for serving the company's entire mission, rather than just as part of the marketing strategy"
Vanessa Morse, Hijinx Theatre
As NativeHQ's newest associate I can also offer my expertise in helping arts companies undertake organisational development and innovation reviews.
Your arts organisation would work with NativeHQ to develop and follow your own agenda for improving your use of social media, covering issues such as strategy, training, network growth, individual campaigns, advertising, media production, monitoring and evaluation.
We won't run your Facebook or Twitter accounts for you, but we will teach you how to run and manage meaningful social media relationships that support your overall artistic and development needs.
The programme consists of the following activities:
10 x half day sessions with NativeHQ over a four to eight month period (agreed with you and starting when most convenient for you)
We will begin with a process based on our 4P Method for developing strategic direction with social media and prioritising initiative ideas, that we will then pursue through training and enabling work with you
Between each session, you and NativeHQ would agree agendas for the next sessions
Our closing session would focus on developing ongoing social media plans and success metrics.
What we would ask of you:
An enthusiasm across your organisation for the potential of using digital networks for development. We would prefer to include leaders, marketing/communications and other team members. The implications are important to all aspects of the company's work.
A morning or afternoon set aside for staff to meet with NativeHQ regularly
An open, rigorous, experimental approach to learning
A named lead person for the programme in your organisation
Willingness to participate in a limited number of R&D and evaluation activities to assist learning in the programme
"When we embarked on the Social Media Insights I really had not anticipated quite how the project would touch on every aspect of what we do and how we operate. Instead of some glib, generic advice on what to do / what not to do on social media, the project went so much deeper than that and required us to unpack who we are, how we do things and how we want to be and do. It was very, very bespoke and accommodated everyone's' skills and needs as well as the organisational needs.

As a result of the SMI Arts, we now manage our projects; communicate within the team; manage our time; market ourselves; make and edit films and of course, use social media – much better than before!"
Amanda Griffkin, Powys Dance
If you are interested in engaging NativeHQ for this innovative programme, or for a specific social media project you are considering, I would love to meet you.
I will provide more details about the programme including wider business and organisational development, our costs, how we can help you secure additional funding (if necessary) and to ensure we tailor the programme to your company's needs and plans.
Email richie@nativehq.com or phone 07870 569316 for a discussion about Social Media Insights: Arts.