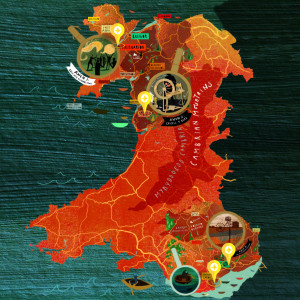 We need a host, a designer and a programmer for a big project called Ar Waith Ar Daith, for the 10th anniversary celebrations of the Wales Millennium Centre in summer 2015.
These are superb opportunities to participate in an exciting project; a journey around Wales, discovering the inspirations and art of the country, sharing it from the Centre to the country and the world.
Please pass the details to anyone you think might be interested.
We at NativeHQ are chuffed to have been appointed digital artist by producers Walk the Plank. We'll be sharing more about that experience in upcoming posts.
In the meantime, head to the Ar Waith Ar Daith website for further info on the project.