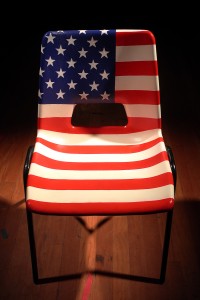 Right now we're working with National Theatre Wales on a production called The Radicalisation of Bradley Manning. This is a fictional dramatised account based on true events. Writer Tim Price contributed a piece to the Guardian about why he wrote the play and here's a brief intro:
Bradley Manning is the 24-year-old US soldier accused of the release of thousands of US embassy emails to Wikileaks. On Friday 16th December 2011, his pre-trial hearing opened in Fort Meade in Maryland. Manning faces a maximum sentence of life in custody with no chance of parole. But just a few years ago, he was a teenager in west Wales. How does his story impact on the people he left behind, and who is responsible for his 'radicalisation'?
From very early in the production process it was obvious that the interest in the play and the questions it raises would be much wider than the venues around Wales – at schools in Haverfordwest, Cardiff and Connah's Quay – and indeed wider than Wales itself.
Therefore as part of the online experience we had some discussions with the director John McGrath and decided together that a live stream was needed, to cater for this international interest and allow people worldwide to watch and take part. If you'd like to watch the live stream it's free and you can book to receive a reminder to make sure you don't miss it.
Unlike some other theatre companies which are within walls, National Theatre Wales' primary presence has always been digital through its online Community. There is an expectation that the digital life of the production will receive attention and care. While this will raise the profile of the production this is not predominantly a marketing channel for the theatre but a bona fide way to appreciate the story, the 'content'.
The artistic questions then become: what kind of online experience can we offer? How can we make appropriate use of the distinctives of online? How can we encourage people to participate in this and 'sit forward' rather than just consuming the stream like TV?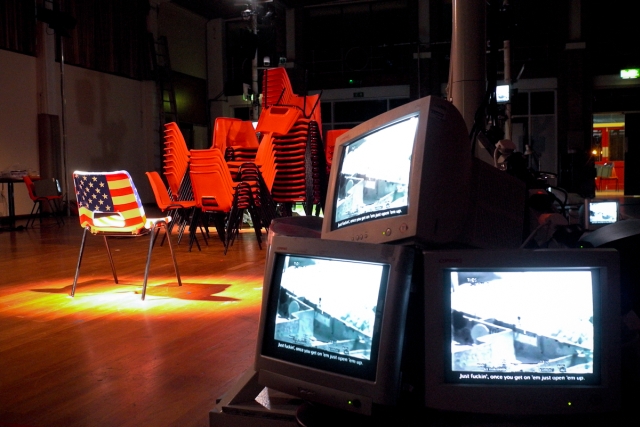 In truth we are navigating our way through these questions but we do prefer to regard this is a standalone online experience – rather than an attempt to replicate the live corporeal theatre in a screen. The online view is different – it will depend on microphones at the venues and cameras which feed into what's effectively a vison mixer and streaming software. This is not pre-recorded video either, everything will be happening live. (Thanks to Kinura and Pilot Theatre for their hard work on the live stream.)
Certain things become possible such as a live text-based chat with other viewer-participants (terminology decision pending) from around the world. I'm very curious about the kinds of conversations that people will have while the show is in progress and what links they will share. In practice there will be other forms of conversation around the wider web too, not just our spaces. (Incidentally if you are a blogger or social media devotee and you can get to Cardiff, Wales then you have the chance to take photos, record video and interview cast and crew at a sneak preview on 18th April 2012.)
Of course the story itself includes the theme of technology and its use by Bradley and others. I'd rather not say anymore right now – if you're curious you can book to receive a reminder of the live stream.
You can also read updates on National Theatre Wales Community blogs under the show tag which is ntw18.