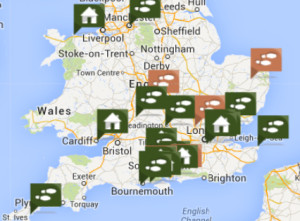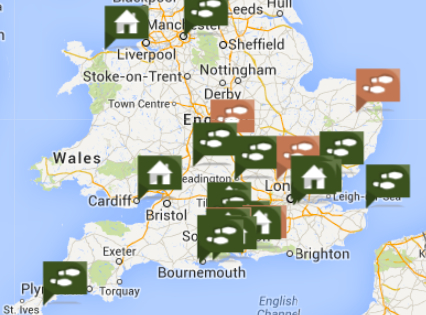 We've just finished putting together a collaborative map project for Forest Forge Theatre Company for their new production, Free Folk.  The Free Folk map is a place where anyone can add their story to the map in a place that they have lived in the past, whether or not they stayed.
The map is a living document of people's relationship with the places they've lived, and asks them to tell their story, and answer the specific questions; did you stay or did you leave? And was that your choice, or did you have to?
Built on Google Maps, the Free Folk map builds on work we did to create a similar public mapping site for National Theatre Wales for their show Love Steals Us from Loneliness. We worked with the young people in Bridgend to help them tell their stories using digital media, and populating the map – mostly with stories of love.
Now, we've updated the platform, giving it a responsive design that works on tablets and smartphones, and uses the updated Google Maps API for it's interface. Many thanks to our associate Marc Heatley for his contribution to the project
The Free Folk map will be used to engage with audiences on the theatre company's national UK tour of Free Folk, which throws five strangers together on a dark night and asks; who will be left come the morning?