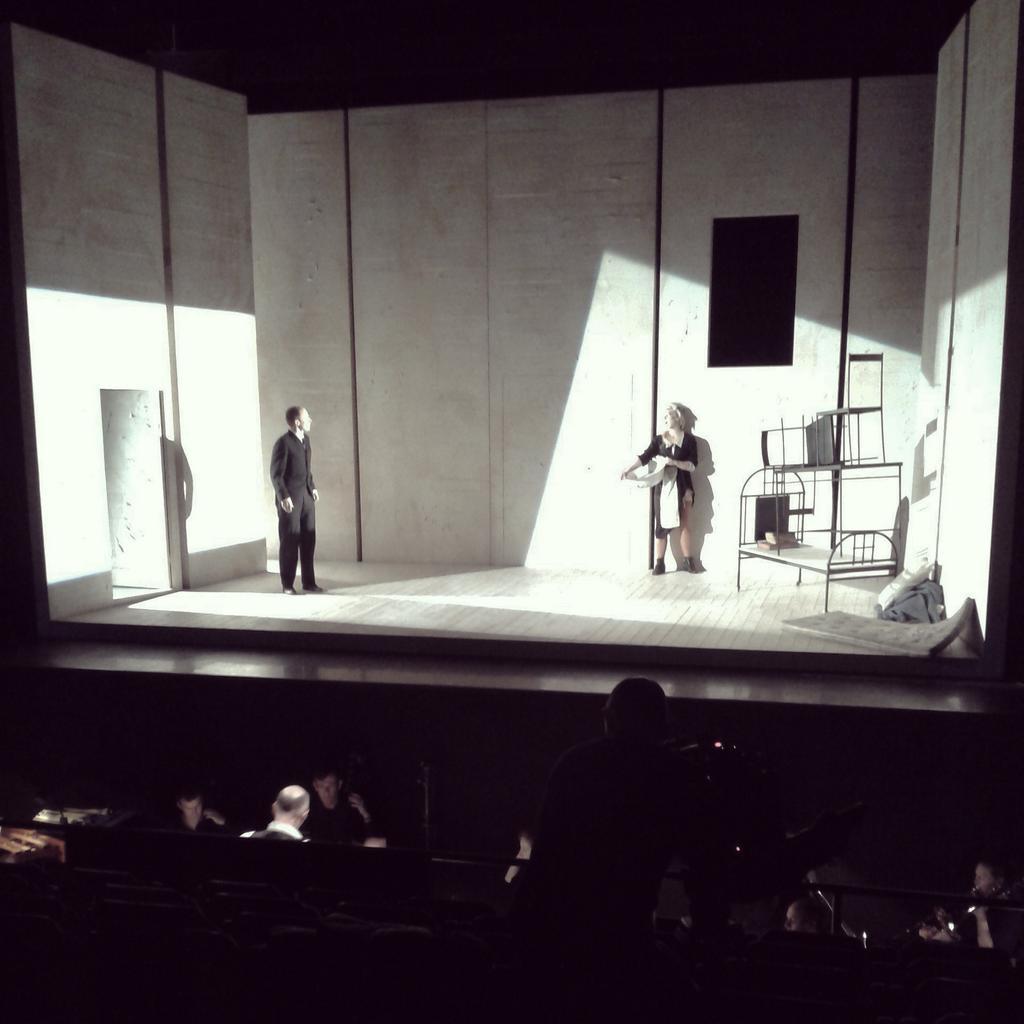 In recent months we have been working with Music Theatre Wales, the contemporary opera company, for the first time. Our aim has been to help develop the innovative use of digital media by the company: developing audiences, sharing company practice and complementing its existing creative work. In particular we have focused on their currently touring production The Trial, renowned composer Philip Glass' new adaptation of the Franz Kafka novel.
No two organisations are alike and in the field of social media, no two strategies are alike either. Although we have clear processes for ideation and development of viable initiatives there is no template plan as such. This is particularly true in the performing arts. In working with people we are looking to bring the best of our experience at NativeHQ while being open to learning and collaboration with them as specialists in their own field.
Music Theatre Wales was founded in Cardiff in 1988 from the merger of two companies with roots going back to 1982. They focus on contemporary opera rather than the canon of classic works. I had several eye-opening moments working with the team. Maybe I should say ear-opening moments. One thing I have learned is just how central music is to the experience of opera. Being an art fan with more curiosity than knowledge about opera – and a relative outsider – was an advantage in some ways.
Our work with the company and the production has included designing and running strategy development sessions, co-running the resulting initiatives, bespoke training and coaching. It will culminate in an evaluation of all these activities. It has been very encouraging to see how the company's use of social media has progressed since we began. This has been a fruitful collaboration between people who specialise in fields which seldom converge. In other words I believe that the opera world's mastery of social media is at a very early yet promising stage.
There were many ways to approach The Trial and we explored a greater number of exciting ideas than resources could possibly support. A key part of the work has been to commission a social media producer, Helen Griffiths, to investigate the life of the production and capture conversations among the director, composer, writer, performers, crew, office team and audience. These conversations deal with the creative development of the production, the themes raised by the narrative, the music and the roles of cast and crew members.
To watch the videos which Helen has produced, this YouTube playlist is a good starting point.
You can watch, listen and interact with other content produced by Helen via the Storify grid underneath this post. More content across various platforms will be appearing in the next few days.
This work has reminded me of how it's important to be clear whether an online activity is promotional or conversational (or maybe something else). In our development sessions with Helen and the Music Theatre Wales team we have been careful to distinguish the two categories of purpose. We did spend time helping with a Facebook advertising campaign so that Music Theatre Wales' page can reach more fans, targetting according to relevant geography and topics.
The bulk of the interesting work has been in the conversational category, in which the guiding principles have been to share the 'heart and soul' of the company and stimulate genuine multi-way conversation. We really hope you enjoy engaging with the results!