Fersiwn Cymraeg o'r cofnod hwn
Even five years since we began, we're still fascinated by the process of building a company.
Building a small business is a complex and risky process, and one filled with many questions. One critical area is team growth: when do you expand or grow your team, how do you find the right people and what skills or experiences should you develop? This year at NativeHQ we have entered our sixth year and recently decided to grow our team.
There are many models and guides for growing the team in a small business. There are also many assumptions which should regularly be questioned. No one model or approach will suit every business, but what is critically important is what fits with the values and culture of your current team. We hope that by sharing our own model of team growth we are embarking on this year, you may pick up some useful ideas.
The model we have always used at NativeHQ is one starting from a place of collaboration. As partners (Carl Morris and Tom Beardshaw), we have always collaborated with a network of peers on an ad hoc basis. These relationships have both supported our work and challenged us to think and work differently with social media and our clients. We decided to take the next step and formalise this a little more by appointing two associates to formally join our team.
Associate relationships as a model for growth
The associate model for growing a business can be framed around a number of key working principles. It is project-needs led, with open work structures, flexible working agreements, and focused on ongoing communication and growing established peer relationships.
Project-needs led: Each associate is a person with whom we collaborate on a project-by-project basis, depending on the needs of the project, the client and us as project leaders. When any given project is finished we may not work with our associates for several weeks. This allows us to partner with the best people in various fields on a needs basis.
Open work structures: Associates are free to develop their own careers and work on their own projects, in their own networks. NativeHQ comes in and out of their working lives as appropriate. There is a lot more to share on the practices and tools we use to collaborate remotely which we will save for a future blog post.
Flexible work arrangements: We don't employ our associates on a fixed contract or offer renumeration in terms of a fixed salary, but develop each project with project agreements that are flexible to everyone's needs. We also don't need a large premises or the associated overheads that come with employing people, choosing instead to work from our home offices, popular networked hotspots and office space hubs across the country, like Indycube.
Ongoing communication: Even if we are not working on a live project with our associates we typically stay in contact with them to swap insights and knowledge and learn more about the other things they are working on. Shared principles are important for us as are dissenting voices and opinions to keep us all sharp.
Growing established peer relationships: We also tend not to interview potential associates, but select an associate from the peers we have worked with in the past as a means of beginning a professional relationship and exploring if we share similar values and thinking about social media.
For the kind of highly specialised, highly skilled and socially-oriented work we do at NativeHQ, we believe the associate relationship will yield a much better result for our clients and a better motivation for everyone than if we were to take on salaried workers.
We are definitely not saying that this model is for every company but we think it is one that definitely works for NativeHQ.
Why we stepped away from the more typical path to growth
For many small businesses looking to grow their team, many think firstly of the model of building up a full-time team of fully dedicated staff with the commitment to pay them monthly, to bringing in the client work to fill their days and the additional overheads of a long lease on premises and so on.
Given the high rate of small businesses that don't enter their sixth year it is easy to imagine how things may have gone this way for NativeHQ if we had unquestioningly adopted this more traditional model for growing our team.
What ultimately interests us is working with client organisations, drawing on the best people for the project at hand to help our clients transform the way they engage with their digital communities. Our lack of concern for the trimmings that make a 'traditional' company such as vanity letterheads, marble name plaques and a permanent staff team has become an advantage. We have weathered the tough economic climate and are looking to our sixth year in business, with lots of learning and many happy clients.
Our new associates
With all this in mind, we'd like to announce to the world that we have recently appointed two new associates to our team; Dr Kelly Page and Marc Heatley. Both Kelly and Marc are people we've known and worked with for a long time and are among the best in the business at what they do.
Dr Kelly Page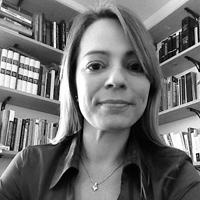 Until recently, Kelly was a lecturer at Cardiff Business School here in Wales, and while we were sad that she moved to Chicago in 2012 to take up a new post as an Assistant Professor at the Columbia College Chicago, we've stayed in touch ever since she left. Kelly is a really experienced internet researcher as well as an artist, a writer and speaker with sound strategic thinking , bags of experience studying social media and extensive global networks.
She brings her research and strategic mind to the NativeHQ team, and will join us in thinking about how the company develops, exploring the issues we encounter through our work with clients and working on projects that can benefit from her research expertise, her writing and strategic insights. We'd highly recommend following Kelly on Twitter, where she shares her latest thinking on a regular basis.
Marc Heatley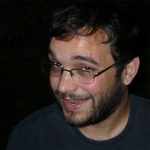 Marc is a visual designer and WordPress creator who runs his own design company here in Cardiff. He is, in our opinion, simply the best WordPress wrangler in the city, as well as being a special and rare breed of visual designer who really understands the web and knows how to build great user experiences on it. We regularly bring Marc in on technical NativeHQ projects that require a bit of extra web expertise and design thinking, for example our recent mapping website for Forest Forge Theatre Company.
Marc's understanding of web and visual communication is a great quality that strengthens the technical capacity of our team, and he enjoys the extra challenges that we bring him. He's also well worth a follow on Twitter, where you'll find him sharing everything from what he's been listening to recently, to the latest cool web frameworks and WordPress tricks and plugins that he's discovered.
We've proudly updated the Our Team page on our website with our new additions and look forward to many more productive years working with Kelly and Marc – welcome to NativeHQ!